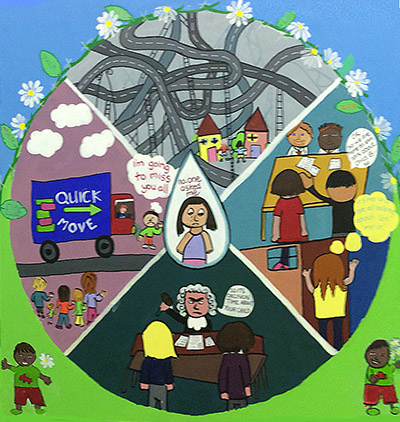 United Nations Convention for Rights for the Child Mural – to be exhibited at The Scottish Parliament Autumn 2017
This seven panelled mural was created over three days in June 2017, working with children from P.6 class at Sciennes Primary school in Edinburgh.  The content was informed by the Implementing and Monitoring UNCRC in Scotland Seminar Series 2017  and inspired by ideas from members of the Glasgow Youth Council.
Funded by Scottish Universities Insight Institute
Commissioned by Together Scotland www.togetherscotland.org.uk and their SUII partners, The Centre for Research on Families and Relationships (CRFR) at the University of Edinburgh and the Centre for Child Wellbeing and Protection (CCWP) at the University of Stirling.