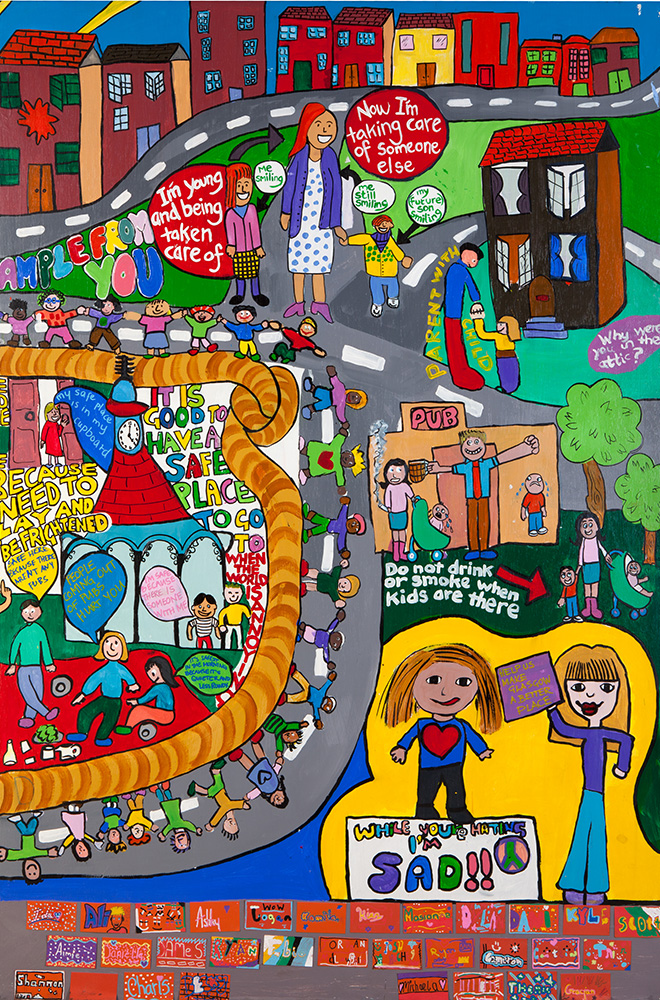 Commissioned by the Children's Parliament, working in collaboration with the Violence Reduction Unit.
This  mural was created  working with  children in the East End of Glasgow . It presents their views on what their communities need to be safe, healthy and happy.
After touring the Glasgow Museums and the  East End of Glasgow, the StreetsAhead mural was exhibited at the Scottish Government, Victoria Quay.
For more info: /http://www.childrensparliament.org.uk/our-work/past-work/streetsahead-glasgow/