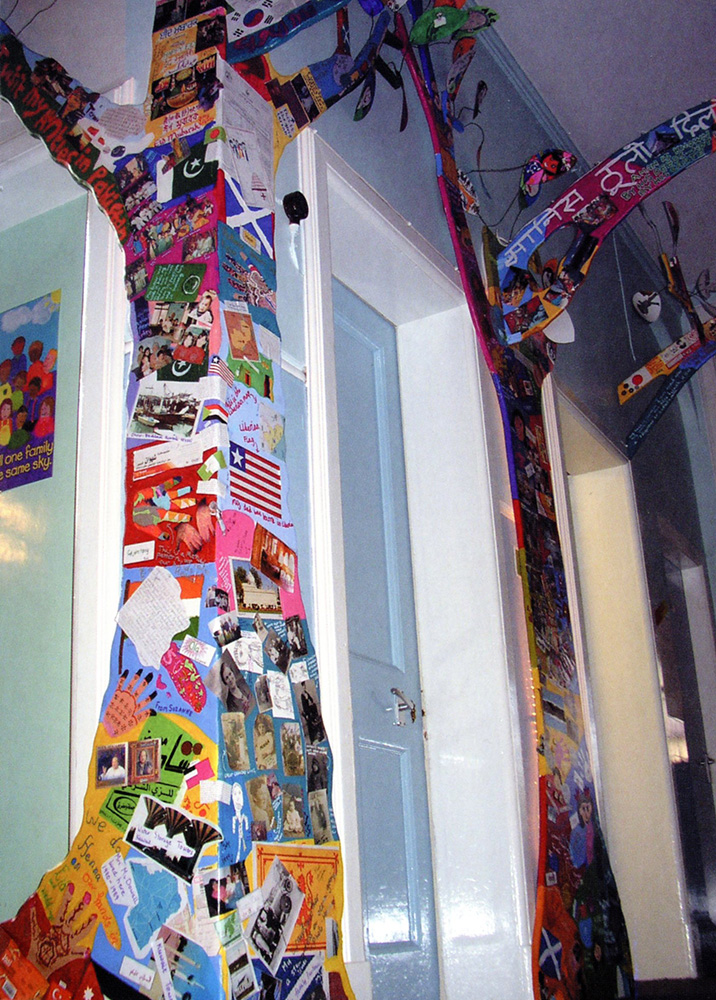 Engage Visual Arts Education Award 2004
AND
Standard Life Education Award 2004
For: "The Roots of Language and the Family Tree".
Client: Edinburgh City Council Education Department
This was a large-scale installation produced in collaboration Spirit House Theatre, working with pupils and parents of Preston Street Primary School exploring their diverse cultural backgrounds through visual art and creative writing. The visual development took the form of a giant interactive world map and stylised forest of 16 family trees. These ran the length of the ground floor corridor creating a collective avenue of artworks collating reference material previously gathered and cataloguing the result in a celebration of cultural display.