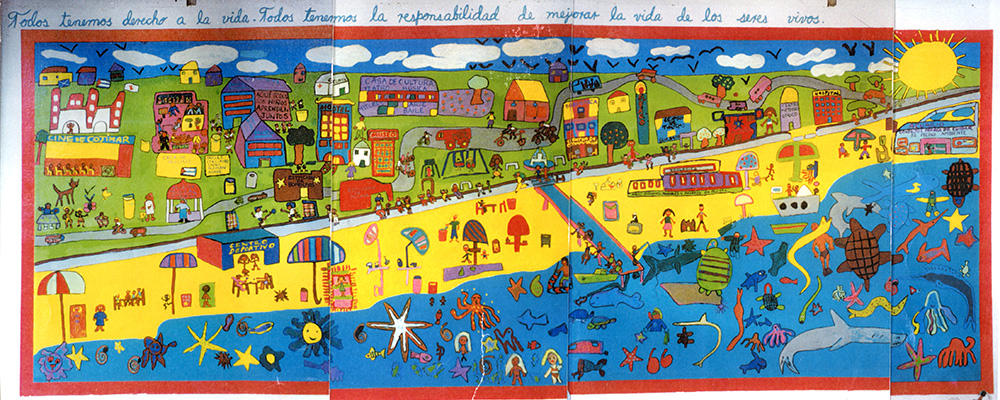 "We all have a right to live. We all have the responsibility to make Life better for all living things."
Working with children from Guerilla Heroica Primary School in Cojimar, near Havana, Cuba, as part of the third residency under the Save the Children pARTners Project (Feb 99-Dec 01).
A 3-day cyclone interrupted painting for a few days!