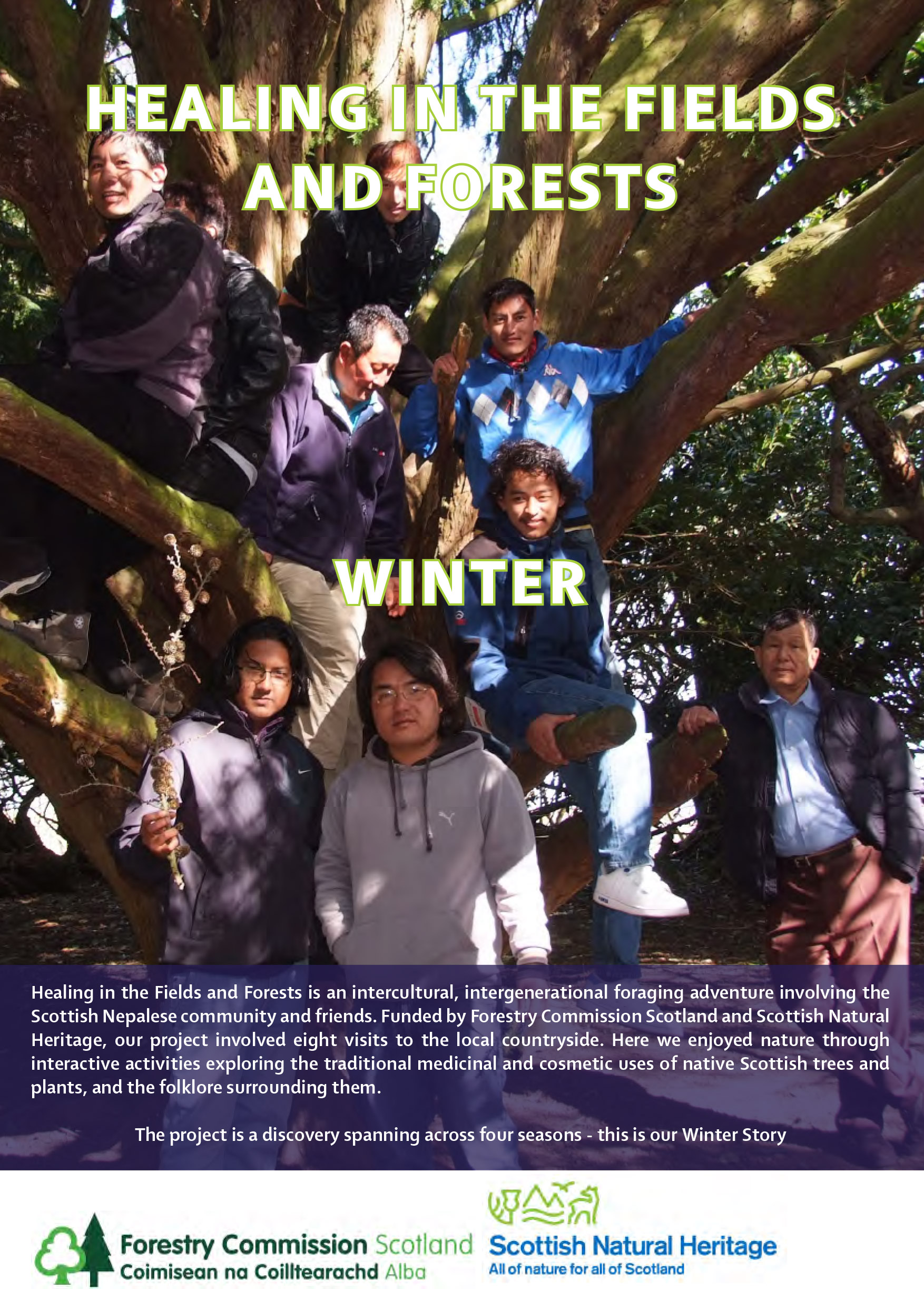 Science for All Nomination 2011 – Good practice case studies ("Going beyond the usual suspects").
Healing in the Fields and Forests funded by Scottish Natural Heritage and Forestry Commission Scotland.
I delivered this  project over four seasons 2009-2010 in collaboration with Nepal Scotland Association and the Gurkha Association, Scotland and Napier's the Herbalist.
This was an intercultural, inter-generational foraging adventure involving the Scottish Nepalese community and friends. It involved eight art and science focused visits to local greenspace and woodlands, exploring the artistic , cosmetic and medicinal uses of native Scottish trees and plants, and the folklore surrounding them.